We have begun to implement strategies to let others know the realities and damaging effects of ex-gay and religious abuse. We need your help to do this. We previously launched a survey to gather information on people who have been involved in sexual orientation change efforts (SOCE), and we have just released the preliminary results. The survey is still open and we'd like to hear from as many people as possible. Your voice counts!
Beyond Ex-Gay is an online community and resource for those of us who have survived ex-gay experiences. So often healing comes through community and through sharing our stories and experiences with each other.
Our kinship in this journey gives us the opportunity to hear each other deeply, particularly in a world that sometimes scoffs at the many things we have done to change or contain our same-sex attractions and gender differences. Many of us have found healing, wholeness and understanding through facing our pasts.
This is your space to connect with other survivors, read survivor narratives and to share your own.

We believe that ex-gay experiences cause more harm than good. Certain people who currently identify as ex-gay say they are content as such. We don't seek to invalidate their experience. For us such a lifestyle was not possible nor healthy.
Not that it was all bad: Some of us received positive help through our ex-gay experiences. We grew to understand our sexuality better and in some cases even overcame life-controlling problems.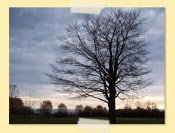 But for most of us, these experiences brought us inner turmoil, confusion, and shame. We are still in a process of recovery from the damage. Through sharing our stories with each other, we find wholeness and healing.